Hours
| | |
| --- | --- |
| Monday and Tuesday | 10am – 7pm |
| Wednesday through Friday | 1pm – 7pm |
| Saturday | 10am – 5pm |
| Sunday | Closed |
| Holidays | See News page |
Need Internet Access?
Come use one of our computers for your Internet needs, or,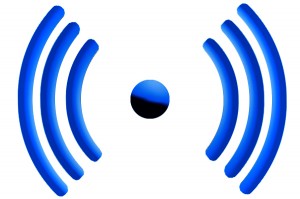 Coatesville Public Library is a wireless hotspot for your Internet access.
Out of Township Fees
Residents of the township where a library is located are entitled to free library use because they pay for the library through their local taxes.  If you reside in a township that does not have a public library, you can still use a library, but at an annual fee.  Here is a snapshot of 2018 out-of-township fees for Hendricks County libraries.  For up-to-date amounts, please contact the individual libraries.
| | |
| --- | --- |
| Avon | $80 |
| Brownsburg | $75 |
| Clayton | $40 |
| Coatesville | $70 |
| Danville | $74 |
| Plainfield | $80 |
Library History and the Great Coatesville Comeback
If you want to better know your library and its history, as well as the impact of the 1948 tornado, and how local business woman Judy Sexton and the library go hand-in-glove, click here to watch a feature aired on "Across Indiana," featuring Danville story-teller Philip Gulley.
Donations to the library are tax deductible.
Map
Library Value Calculator