Library Director Search
After 29 years of service as Library Director, Cheryl Steinborn is retiring to spend more time with family.  She will be sorely missed and difficult to replace.  But as with all things in life, we march on and seek an energetic visionary to lead us into the next era and building on our strong heritage.  Interested applicants should seek more information at the library.
Bigfoot Rides Again!
In our continuing series of "October Oddities," we have invited Larry Battson to return to discuss the legend of Bigfoot.  Join us at the library on October 20 at 7:00pm.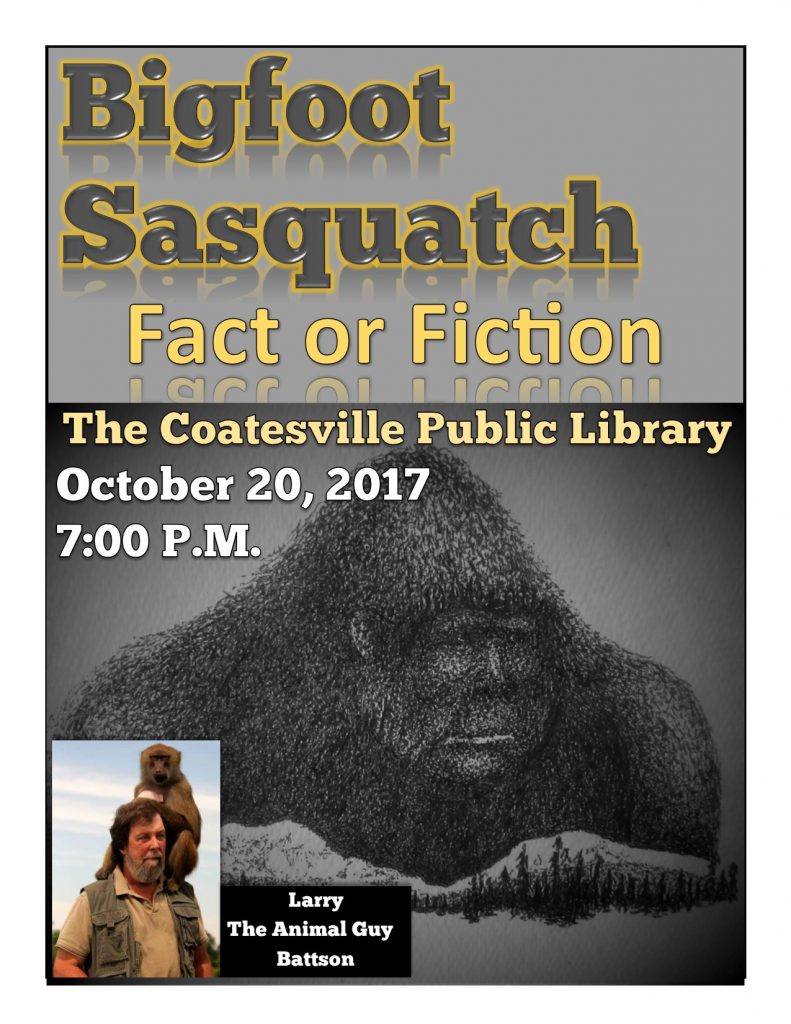 2018 Budget
Per state regulations, information about the library budget can be found at the following location:
http://budgetnotices.in.gov/ReportMaster.aspx?uid=973&yr=2018&mode=ALL
State Park Pass – Held Over into 2017
Planning your family trips?   In celebration of 100 years of the state parks system, we have one 2017 Indiana State Parks Pass available for our patrons to borrow at no charge.
The loan period is limited to 7 days with no renewal and a late fee of $1 per day.  This pass MUST be checked out and reserved at our circulation desk and cannot be reserved on-line.
Want to be a Friend?
The Friends of the Library welcome you to join them.  If you believe in the power of reading and the importance of library programming, then please consider joining with a small annual donation or remember someone through a legacy gift.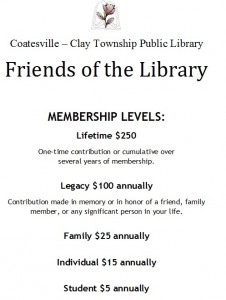 Visit us on Facebook at Coatesville-Clay Township Public Library.